Career Placement
A valuable experience that prepares students for the opportunities that lie ahead.
We are invested in preparing and equipping our students to pursue their aspirations whether it is transitioning to a new career or pursuing an advanced degree.
Where are our alumni now?
2014-2018 Systems Medicine Alumni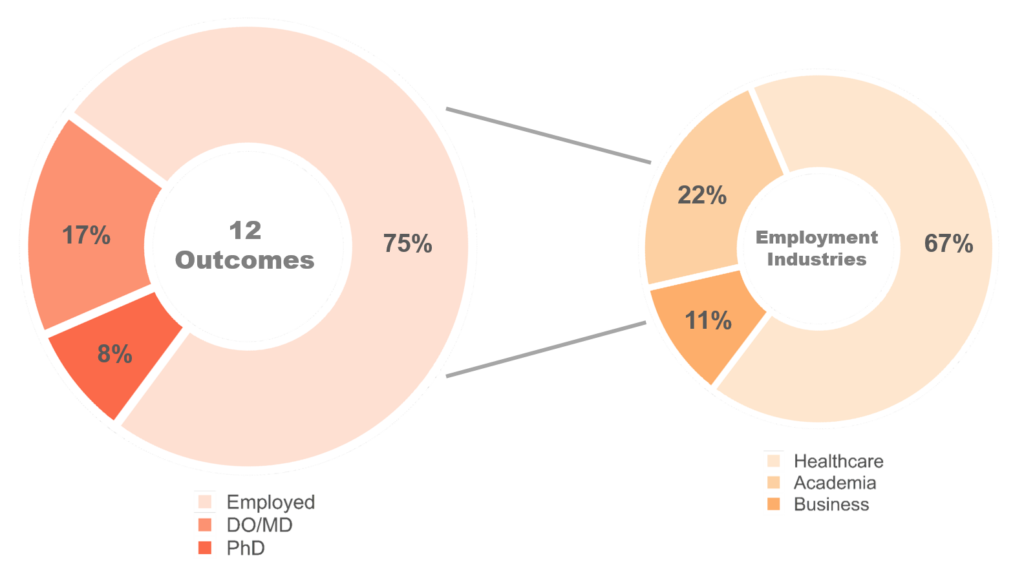 Top Employers
Most frequent companies our alumni worked for.
American University, Kogod School of Business
Children's Hospital of Pittsburgh
Cornell University
Capitol Hill
Georgetown University
Johns Hopkins University
ICBI
Inova Health System
L.E.K. Consulting
Library of Congress
MedStar Hospital
Memorial Sloan Kettering Cancer Center
Uniformed Services
Advanced Degree Schools
The most frequent advanced degree schools our alumni attended, as well as some notable ones.
Emory School of Medicine
Children's Hospital of Pittsburg
Columbia School of Nursing
Georgetown University
SUNY Buffalo
University of Maryland Baltimore Campus
University of Texas Medical Branch