Faculty
Be taught by leaders and experts in system medicine.
Program Leadership & Administration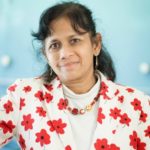 Sona Vasudevan, PhD
Director, MD/MS & MS programs in Systems Medicine Professor
Professor, Department of Biochemistry
Dr. Vasudevan's interests span the areas of structural biology, structural bioinformatics, homology modeling, protein-ligand and antibody-antigen interactions, and RNA biology. Her research interests include comparative genomics, protein classification, protein homology modeling, and molecular dynamics simulations to look at the effect of single nucleotide polymorphisms in breast cancer, evolutionary analysis, systems biology, and translational informatics. She has contributed to the development of several well-known bioinformatics tools for doing sequence and structure analysis. She has developed a drug-discovery database. Her research record includes several research papers, invited lectures, and book chapters. She serves on the Editorial Board of, and is a reviewer for, several journals. She teaches Biochemistry, Structural Biology, and several courses in Informatics. She has mentored over 20 students. She has created the MD/MS dual-degree program in Systems Medicine, and a free-standing MS degree program in Systems Medicine. She has received several academic awards, and excellence-in-teaching awards.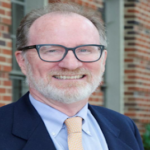 Elliot Crooke, PhD
Professor & Chair of the Department of Biochemistry and Molecular & Cellular Biology
Dr. Crooke, Professor and Chair of the Department of Biochemistry and Molecular & Cellular Biology, studies two areas of cellular biology. One is to determine molecular mechanisms that cells employ to assure that their genome is faithfully replicated once, and only once, per cell cycle. Loss of such mechanisms is one of the hallmarks of the onset of carcinogenesis. The second project in Dr. Crooke's laboratory focuses on understanding the physiological role that cellular polyphosphates play in how cells respond to environmental stresses. These long, energy-rich polymers are found found in virtually all organisms. Disruption of the gene that encodes the polyphosphate biosynthetic enzyme, polyphosphate kinase (PPK), gives rise to cells that have decreased viability following exposure to environmental challenges such as heat, UV-irradiation and oxidativestress, or when the cells are maintained in the stationary phase for prolonged periods. Certain mutations elsewhere in the genome have the ability to suppress the sensitivities that ppk knock-out cells have toward these environmental stresses. Identification of the genes that harbor such mutations will help us understand in which signal transduction and stress response pathways polyphosphates participate.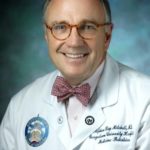 Stephen Ray Mitchell, MD
Dean for Medical Education, School of Medicine
A Dreyfuss National Merit Scholar at the University of North Carolina, Dr. Mitchell completed training and certification in internal medicine and pediatrics at the North Carolina Memorial Hospital in Chapel Hill. He completed rheumatology subspecialty training at Georgetown University. In 1988, he accepted a faculty position to provide rheumatology teaching and service in adult and pediatric rheumatology at Georgetown University Hospital, where he opened the Childhood Arthritis Center. He served as Residency Program Director in Internal Medicine from 1992 to 1999 and initiated an innovative Medicine Pediatric Residency at Georgetown in partnership with Kaiser Permanente in 1996 under the sponsorship of Partnerships for Quality Education and the Pew Charitable Trusts. He has served on the Council and Secretary Treasurer of the Association of Program Directors in Internal Medicine (APDIM) from 1996 – 2002. He served as Associate Dean for Clinical Curriculum at Georgetown University School of Medicine from 1998 – 2000 and Senior Associate Dean for Academic Affairs from 2000- until May 2002. He currently serves as the Joseph Butenas Professor of and Dean of Medical Education at Georgetown. He has been honored with multiple "Golden Apples" and has been inducted then into the "Golden Orchard" twice for medical student education. He has received the Kaiser Permanente Award from the faculty for the outstanding Clinical Teacher in the medical center. He has received every residency teaching award in the Department of Medicine, including induction into the "Sol Katz Society." He was awarded a Laureate Award from the Washington Metropolitan Chapter of the American College of Physicians/American Society of Internal Medicine in 2002. In 2004, he was inducted into Mastership of the College – the highest honor bestowed only on 600 living members of the 150,000 member organization. He is an expert in the field of adult and pediatric rheumatology as well as all aspects of medical education in America. In July 2005, he was named one of Washingtonian magazine's "Top Docs" for his work in pediatrics at Georgetown.
Faculty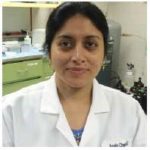 Amrita Cheema, PhD
Professor, Oncology, School of Medicine
Amrita Cheema, PhD, is a professor of Oncology and Biochemistry at Georgetown University Medical Center. She also co-directs the Waters Center of Innovation in Metabolomics at GUMC. Her extramurally funded research program is focused on delineating small molecule biomarkers that are predictive of exposure to ionizing radiation as well for adverse outcomes of radiotherapy. Her laboratory has also developed several tools and workflows for furthering metabolomics based molecular phenotyping for clinical and translational research. Amrita's work has been documented in more than 45 peer reviewed publications and 5 biomarker patents.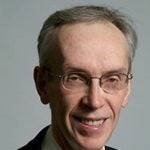 Albert Fornace, MD
Molecular Cancer Research Chair, Lombardi Comprehensive Cancer Center
Professor, Department of Biochemistry and Molecular & Cellular Biology
Albert J. Fornace Jr., MD, is the Molecular Cancer Research Chair at Lombardi Comprehensive Cancer Center; Professor, Department of Biochemistry and Molecular & Cellular Biology. Most of us are all too familiar with the effects that psychological stress can have on our bodies. But Georgetown University Medical Center's Dr. Fornace, Professor of Biochemistry and Molecular & Cellular Biology and Oncology, is committed to researching how environmental stresses can cause normal cells to become cancerous—and is developing ways to stop this from occurring or to exploit differences between normal and malignant cells therapeutically. Fornace's innovative work in the area of cellular responses to radiation and other environmental toxins has earned him the Molecular Cancer Research Chair at the Lombardi Comprehensive Cancer Center. Fornace, the first recipient of the Chair, joined Georgetown in 2006 from the Harvard School of Public Health, where he was the director of the John B. Little Center for the Radiation Sciences and Environmental Health. As the Molecular Cancer Research Chair, he is investigating what happens to cells when they are stressed or injured–by anything from toxic substances to aberrantly expressing oncogenes–work that has thus far revealed processes underlying development of cancer and other diseases. Fornace's research has shown that diseases develop when stress-related signals inside the cell alter the expression of multiple genes involved in cell-cycle control, programmed cell death, and DNA damage processing. In addition to his research on the molecular pathways of cancer, Fornace is also studying cellular stress responses on a broader level. By understanding genome-wide response to stresses like radiation or chemical toxins, Fornace will be able to develop biomarkers to detect exposure in humans. He is specifically looking for markers in both gene expression and metabolites which can be detected in easily obtainable samples like urine, blood, and saliva. With this kind of test available, emergency response personnel would be able to identify and triage patients who were significantly exposed. Additionally, Dr. Fornace is the co-director of the Center of Innovation at Georgetown University. This Waters Corporation program acknowledges and supports innovations and breakthroughs in health and life science research, such as has been demonstrated through Dr. Fornace's work and the metabolomics program at Georgetown University.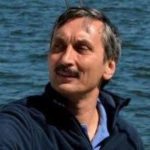 Yuriy Gusev, PhD
Faculty, Innovations Center for Biomedical Informatics
Dr. Gusev is a faculty member at the Innovations Center for Biomedical Informatics (ICBI) of the Georgetown University Medical Center. He leads, supervises and trains a group of bioinfomaticians, postdocs and graduate students in the data science group that is responsible for data management, processing, analysis and integration for several large scale multi-institutional projects such as the Georgetown Database of Cancer (G-DOC), Center for Systems Biology of Cancer (U54) and NCI designated In Silico Research Center of Excellence (ISRCE) as well as design of the workflows for Globus Genomics. Globus Genomcis is a cloud based platform for management, analysis and integration of large volume of data generated by Next generation Sequencing technologies. Dr. Gusev's research focuses on biomarkers discovery based on gene expression, DNA copy number alterations, RNAseq and DNAseq data, variant analysis,and small non-coding RNA-seq data. The data types also include differential expression of mRNA, microRNA, proteins and metabolites in human cancers and other diseases. He also has more than 20 years of research and teaching experience in computational modeling and systems biology analysis for cancer research with 10 years of experience in microRNA-related research. His complete list of publications and citation index is available at Google Scholar: http://scholar.google.com/citations?user=ci76o44AAAAJ.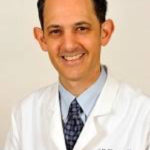 Jeffrey Weinfield, MD
Associate Professor, Family Medicine
Dr. Jeffrey Weinfeld is a graduate of Boston University School of Medicine. He completed his Family Medicine residency training at the Georgetown University-Provi­dence Hospital program. He is an Associate Professor of Family Medicine, the Course-Director of the Evidence Based Medicine courses for first and second year students, teaches in the Family Medicine Clerkship, and teaches medical students about Informatics. His interests include evidence-based medicine, medical informatics, and caring for the under-served. He speaks Spanish fluently and is comfortable working with patients of all ages, including children and newborns.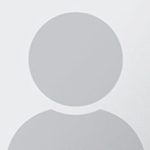 R. Gana, PhD
Adjunct Faculty, Department of Biochemistry & Molecular Cellular Biology
Dr. Gana's academic interests include the applications of statistics to the biomedical and economic sciences.

Alan Zuckermann, MD
Assistant Professor, Department of Family Medicine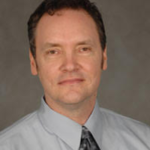 Douglas Varner, MS
Assistant Dean for Information Management & Chief Biomedical Informationist, Dahlgren Memorial Library
Douglas Varner is currently the Assistant Dean for Information Management and Chief
Biomedical Informationist at Dahlgren Memorial Library at the Georgetown University Medical Center in Washington, DC. Douglas came to Georgetown after completion of a 2 year Clinical Informationist Fellowship Training Program funded by the National Library of Medicine and conducted at the William H. Welch Medical Library, Johns Hopkins University School of Medicine in Baltimore, MD. Previously, Douglas was the Library Director at the Health Sciences Library for California Pacific Medical Center and the University of the Pacific School of Dentistry in San Francisco, CA. He holds a BS degree in Life Sciences and an MS degree in Veterinary Science, both from the University of Nebraska-Lincoln. Douglas conducted research on a parasitic protozoa for completion of his Master's degree thesis work. In addition, Douglas received a Master of Library Science degree from the University of Maryland, College Park. During his tenure at Georgetown in Dahlgren Memorial Library, Douglas was accepted into the National Library of Medicine / Association of Academic Health Sciences Libraries Leadership Fellows Program. In addition, Douglas has been the recipient of multiple grants from the National Network of Libraries of Medicine to fund outreach and technology initiatives at Dahlgren.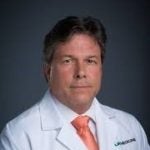 James J. Cimino, MD
Faculty, Department of Biochemistry
After graduating from Brown University and earning the MD degree at the New York Medical College, James Cimino interned and completed residency training in medicine at Saint Vincent's Hospital in New York. He went on to complete a research fellowship in medical informatics at Massachusetts General Hospital and Harvard. Before accepting his current position, a dual appointment to the National Library of Medicine, Cimino was a professor of biomedical informatics and medicine at Columbia University. His primary research interests include medical concept representation and using it to support clinical decision-making. Since 1991, he has received significant grant support, primarily through the NLM, as principal investigator on projects related to the Unified Medical Language System (UMLS), a concept NLM says is to facilitate the development of computer systems that behave as if they "understand" the meaning of the language of biomedicine and health.
Cimino has been an active member of the NLM Board of Scientific Counselors, co-chair of the HL-7 Vocabulary Technical Committee, and on the board of the American Medical Informatics Association. He continues to hold an appointment as an Adjunct Professor of Biomedical Informatics at Columbia University. As Chief of the Laboratory for Clinical Informatics Development at the NIH Clinical Center he is directing the development of the Biomedical Translational Research Information System (BTRIS), an NIH-wide repository of data collected over the past four decades of clinical research. He also is a tenured investigator with the National Library of Medicine.
Cimino is a fellow of the American College of Medical Informatics and the American College of Physicians and currently serves as president of the American College Medical Informatics. In 2006 he received the Medal of Honor from the New York Medical College and was elected to fellowship in the New York Academy of Medicine. In 2002 he received the President's Award from the American Medical Informatics Association. In 2009, he received the Clinical Center Director's Award for his work on BTRIS.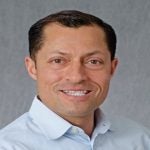 Robert Jarrin, JD
Faculty, Department of Biochemistry
Robert Jarrin is a strategic adviser to several companies and associations on digital medicine and life sciences. He represents clients on U.S. and international policy, regulatory, legislative, and legal government affairs.
Jarrin's areas of expertise include Food and Drug Administration (FDA) regulation of digital health, Centers for Medicare and Medicaid Services (CMS) coverage and payment of digital medical services, Office of the National Coordinator (ONC) regulation of health IT, and healthcare legislative developments.
Jarrin holds a BA in Government and Politics from the University of Maryland at College Park, and a JD from Northeastern University School of Law.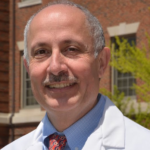 Bassem Haddad, MD
Professor, Oncology and Obstetrics and Gynecology
Bassem R. Haddad, MD, is a Professor of Oncology and Obstetrics and Gynecology, and a molecular cytogeneticist at Georgetown University Medical Center. Dr. Haddad's laboratory research focuses on understanding the genetic aberrations and instability that occur in genetic diseases, particularly cancer. Dr. Haddad received his MD and Residency training in Obstetrics and Gynecology from the American University of Beirut, and completed his fellowship training in Molecular Cytogenetics at Boston University School of Medicine, Baylor College of Medicine, and the NIH. He is a longtime member of the Georgetown University Medical School faculty and has been involved in genetic teaching for many years. He directs the Medical School Medical Genetics course. Dr. Haddad is very interested in innovative approaches in medical education.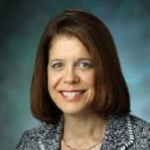 Hakima Amri, PhD
Professor, Department of Biochemistry and Cellular and Molecular Biology and the Division of Integrative Physiology
Dr. Amri is a Professor in the department of Biochemistry and Cellular and Molecular Biology and the Division of Integrative Physiology. She holds a master and doctoral degree in reproductive physiology and steroid biochemistry from Pierre and Marie Curie University, Paris, France. As the co-founder of the CAM educational initiative at Georgetown University School of Medicine, Dr. Amri has led the CAM graduate program since its launch in 2003.
Dr. Amri's research focuses on integrating evidence-based CAM and biomedical research. She is currently investigating the effects and molecular mechanisms of herbal products on prostate cancer, in a mouse model, and the mechanisms underlying the effects of acupuncture in reducing stress in the rat model. Her clinical research is centered on the use of fMRI to study the neuronal and physiological correlates of massage and acupuncture. Her other line of research is the introduction of a novel systems biology-based paradigm to cancer diagnosis, prognosis, treatment assessment, and biomarkers discovery using genomics, proteomics, and metabolomics data and parsimony phylogenetics https://phylomics.com/.
Dr. Amri's research has attracted funding from both NIH and the private sector. She published a significant number of scientific papers, reviews, and book chapters and her latest publication is a book on Greco-Arabic medicine, linking the 21-century bio-medicine to Hippocrates and Avicenna.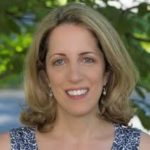 Beth Peshkin, MS, LCGC
Professor, Oncology
Director, Genetic Counseling at Georgetown Lombardi Comprehensive Cancer Center
Beth N. Peshkin, MS, LCGC, is a Professor of Oncology and Director of Genetic Counseling at Georgetown Lombardi Comprehensive Cancer Center. She is nationally recognized for her clinical and research expertise. Her current research focuses on assessing the effectiveness and dissemination of cutting-edge education and decision-making tools for individuals at-risk for hereditary cancer. Professor Peshkin is also dedicated to educating the next generation of health care professionals, policy makers, and consumers about genomic medicine.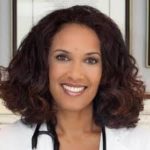 Robynne Chutkan, MD, FASGE
Assistant Professor, Division of Gastroenterology
Robynne K Chutkan, MD, FASGE, is Assistant Professor in the Division of Gastroenterology at Georgetown University Hospital in Washington, DC. She received her bachelor's degree from Yale University and her medical degree from Columbia College of Physicians and Surgeons in New York. She completed her internship and residency in internal medicine at Columbia and also served as Chief Resident there. She completed her fellowship in gastroenterology at Mount Sinai Hospital in New York. In 2004, she founded the Digestive Center for Women in Chevy Chase, Maryland, which she runs in conjunction with her GI practice. She is board certified in internal medicine and gastroenterology by the American Board of Internal Medicine and the American Board of Gastroenterology, respectively. She has served on numerous committees for the American Society for Gastrointestinal Endoscopy (ASGE) and is currently on the Governing Board. She is the immediate Past Chair of the ASGE Training Committee. She served on the board of the Crohn's and Colitis Foundation of America (CCFA) local chapter for several years as Vice President for Education and is still very active within the CCFA Chapter Medical Advisory Committee (CMAC). She is also on the Women's Committee of the American Gastroenterological Association (AGA) and the American College of Gastroenterology (ACG). Her clinical areas of interest include inflammatory bowel diseases and video capsule endoscopy, as well as GI diseases in women. She has authored dozens of journal articles, abstracts and book chapters. She has been a featured lecturer throughout the United States and internationally, including in Santiago, Dubrovnik, Pamplona, Barbados and Capri. She has served as a medical consultant for Discovery Health channel and National Geographic as well as numerous pharmaceutical companies.


James Baraniuk, MD
Associate Professor, Department of Medicine
James N. Baraniuk was born in Alberta, Canada, south of Banff. He earned his honours degree in chemistry and microbiology, medical degree, and unique bachelor's degree in medicine (cardiology) at the University of Manitoba, Winnipeg, Canada. Thereafter, he moved to Akron, OH, USA, for his internship and internal medicine residency at St Thomas Hospital. After another year of internal medicine residency at Duke University Medical Center, Durham, NC, he trained with Dr C.E. Buckley, III, in allergy and clinical immunology. He moved to the laboratory of Dr Michael Kaliner at the National Institute of Allergy and Infectious Diseases, Bethesda, MD, and there began his long-standing collaboration with Dr Kimihiro Ohkubo. After 2 years studying neuropeptides, he joined Dr Peter Barnes' laboratory at the National Heart and Lung Institute, Brompton Hospital, London, UK. Dr Baraniuk returned to Washington, DC, and Georgetown University, where he is currently Associate Professor with Tenure in the Department of Medicine.
Jeffrey Wilcox
Adjunct Faculty
Jeffrey (Jeff) Wilcox is Vice President for Digital Transformation at Lockheed Martin. He oversees the Digital Transformation Office (DTO) and is responsible for the design, development, and implementation of Lockheed Martin's operations strategy. This office is chartered with leveraging emerging digital technologies to transform systems design, production, and sustainment and ensuring the workforce and systems are in place to enable successful transformation.
Previously, Mr. Wilcox served as Vice President for Engineering and Program Operations for Lockheed Martin. In this capacity, he was responsible for the effectiveness and efficiency of the engineering, program management, production operations and sustainment functions across the enterprise.
Prior to that role, Mr. Wilcox served as Vice President for Corporate Engineering where he was responsible for the engineering enterprise, ensuring that the right people, processes, tools, and technologies were in place to successfully deliver innovative engineering solutions to customers' most complex challenges. Prior to joining Lockheed Martin, Mr. Wilcox served for 17 years with Science Applications International Corporation (SAIC).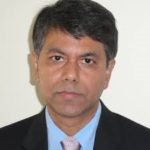 Partha Banerjee, PhD
Associate Professor, Department of Biochemistry, Molecular and Cellular Biology
Dr. Partha P. Banerjee started his research career when he was a PhD student at Visva-Bharati University, Santiniketan, India. During his PhD, he worked on purification of pituitary glycoproteins, protein biochemistry and development of radioactive immunoassay to quantify pituitary glycoproteins. After obtaining his PhD degree, he spent a year (1988-1989) as visiting fellow at the Academia Sinica, Taipei, Taiwan to work with Dr. John Yu to purify glycoproteins from fish pituitary and develop biological assays to test is activity. Then, he joined as a post-doctoral fellow (November 1989) at the Johns Hopkins University, Baltimore, Maryland. At the Johns Hopkins, he worked with Dr. Barry Zirkin and Dr. Terry Brown on prostate biology and aging, developed an animal model to study age-related changes in the prostate gland. During his stay at Hopkins, Dr. Banerjee was promoted to Research Associate and then to Research Assistant Professor (non-tenure track position). In May 2000, he joined at the Department of Cell Biology at Georgetown University Medical Center as a tenure-track Assistant Professor. As Department of Cell Biology merged with the Department of Biochemistry, in December 2005, he moved to the newly formed Department of Biochemistry, Molecular and Cellular Biology. In July 2007, he promoted to the rank of Associate Professor with tenure at the Department of Biochemistry, Molecular and Cellular Biology, Georgetown University. Since 2002, he is also a member of the Lombardi Comprehensive Cancer Center, Molecular Oncology program at Georgetown University.
His research focuses on molecular mechanisms by which some cancer cells acquire aggressiveness and become highly metastatic. Major areas of his research is to identify the gene(s) involved in the aggressiveness of prostate and pancreatic cancers; epigenetic inactivation of tumor suppressor gene, RASSF1A, developing small molecule activators of RASSF1A; and targeting androgen receptor with a small molecule degrader as therapy for castration-resistant and second generation anti-androgen (enzalutamide and ARN-509) resistant prostate cancer. Beside his research activities, he teaches PhD students in Biochemistry and Tumor Biology graduate programs; MS students in Biochemistry and Cancer Bioinformatics programs and medical students in HNSS module, Cardiovascular module and Respiratory module. He serves at various study sections for evaluating grant applications from the National Institutes of Health, Department of Defense, and various national and international grant organizations. He is an Associate Editor of Journal of Carcinogenesis and editorial board members of The Open Prostate Cancer Journal, World Journal of Clinical Oncology, Journal of Cancer Research & Therapy, and J Biomolecular Research & Therapeutics. He also serves as an ad hoc reviewer for over thirty national and international peer review journals including Cancer Research, Carcinogenesis, Endocrine Related Cancer, Journal of Cellular Biochemistry, Molecular Cancer, Molecular Cancer Therapeutics, Oncogene, Prostate, Prostate Cancer and Prostatic Diseases, etc.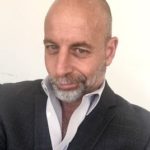 James Giordano, PhD, MPhil
Faculty, Department of Biochemistry & Molecular and Cellular Biology
James Giordano, PhD, MPhil is Chief of the Neuroethics Studies Program, and Scholar-in-Residence in the Pellegrino Center for Clinical Bioethics, and is Professor in the Departments of Neurology and Biochemistry at Georgetown University Medical Center, Washington, DC, USA. He is also Distinguished Visiting Professor of Brain Science, Health Promotions and Ethics at the Coburg University of Applied Sciences, Coburg, Germany, and was formerly 2011-2012 JW Fulbright Foundation Visiting Professor of Neurosciences and Neuroethics at the Ludwig-Maximilians University, Munich, Germany.
Dr. Giordano currently serves an appointed member of United States Department of Health and Human Services Secretary's Advisory Council on Human Research Protections (SACHRP); and has served as an appointed member of the Neuroethics, Legal and Social Issues (NELSI) Advisory Panel of the Defense Advanced Research Projects' Agency (DARPA), and Senior Science Advisory Fellow of the Strategic Multilayer Assessment Branch of the Joint Staff of the Pentagon.
The author of over 250 publications in neuroscience and neuroethics, 7 books, and 11 government whitepapers on neurotechnology, ethics and biosecurity, he is an Editor-in-Chief of the international journal Philosophy, Ethics and Humanities in Medicine; and Associate Editor of the Cambridge Quarterly of Health Care Ethics.
His ongoing research addresses the neurobiological bases of neuropsychiatric spectrum disorders; and neuroethical issues arising in and from the development, use and misuse of neuroscientific techniques and neurotechnologies in medicine, public life, global health, and military applications. In recognition of his work, he was elected to membership in the European Academy of Science and Arts, and was awarded Germany's Klaus Reichert Prize in Medicine and Philosophy (with longtime collaborator Dr. Roland Benedikter of the University of California at Santa Barbara).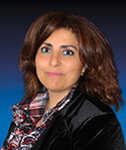 Nawar M. Shara, PhD
Associate Professor, Division of Endocinology
Director,Department of Biostatistics and Bioinformatics
Nawar M. Shara, PhD, is the director of the Department of Biostatistics and Bioinformatics at MedStar Health Research Institute (MHRI); director of the Biostatistics Core in the Georgetown-Howard Universities Center for Clinical and Translational Science; and associate professor of Medicine, Division of Endocrinology at Georgetown University. Dr. Shara is an established, NIH-funded, clinical investigator with many years of experience overseeing statistical and data management activities for large, multi-center clinical trials.
Dr. Shara's expertise is in the design and analysis of large-scale epidemiological trials, specifically in the development of novel statistical methodologies, such as adaptive dosage-finding techniques, imputation methods and predictive analytics for big data. In addition, she has been developing tools to extract electronic health records data for use in research to improve patient outcomes. Her research has focused on developing novel statistical methodologies to investigate correlates of kidney and cardiovascular disease and to identify non-traditional predictors of these diseases.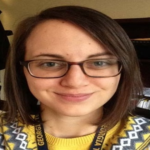 Katherine G. Michel, PhD, MPH
Faculty, Department of Biochemistry & Molecular and Cellular Biology
Dr. Michel's research interests are broad, from trust in health systems to the interactions between commensal microbes and the immune system. Her research mainly focuses on improving the health of those living with HIV. Dr. Michel won the KL2 award from Georgetown Howard University's center for clinical and Translational Science. She works at WIHS and her work at WIHS is focused on the natural history of cervical intraepithelial neoplasia 2 in women living with HIV, the effects of the cervicovaginal microbiota on HIV progression, and how trust in healthcare systems affects HIV viral suppression. She completed her Ph.D. in immunology at the University of Alabama at Birmingham. She completed her MPH in Global Epidemiology at Emory University.
Invited Speakers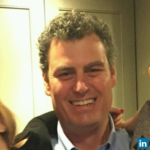 Alex Nason, MBA, MHA
Alex has directed the development of clinical programs and new services for Specialists On Call (SOC), a Reston, Virginia based telemedicine services provider and Johns Hopkins Medicine (JHM), an academic medicine center based in Baltimore, Maryland. For both these organizations, he directed the strategic planning, physician development, design and implementation of telemedicine programs. Alex also evaluated telehealth opportunities and developed appropriate strategies to implement successful programs, both internally and for external sites and clients. In 2014, while at SOC he launched the TeleIntensivits (aka Critical Care) service line which is operational is over a dozen facilities and having conducted over 1,000 consults in less that 12-months. He also, along with his peers, has a patent pending on a new approach to seeing patients in the ICU via telemedicine. Prior to joining Specialists On Call in 2013, Mr. Nason lead the telehealth programs at Johns Hopkins Medicine where he consulted on telehealth implementations and installations. Successful programs included a tele-ICU pilot, a tele-translation service, an international tumor board and a global second opinion service. Mr. Nason successfully launched the centralized e-learning platform at Johns Hopkins Medicine to facilitate corporate training across the enterprise. When he left, the platform had over 1.4 million completions in less than 5 years. Mr. Nason holds a Masters of Business Administration and Masters of Health Administration from the University of Pittsburgh and a B.A. in Biology from Tulane University. His career has spanned from molecular biology research at the NIH to supporting President Clinton's health care reform programs. Specialties: telemedicine, telehealth, distance education, e-learning, project management, mHealth, international healthcare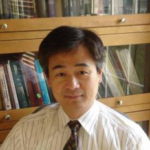 Di Xia, PhD
Dr. Xia devotes his research to the structure and function relationship of membrane proteins at atomic resolution. He determined the crystal structures of Complex III or cytochrome bc1 complex of respiratory and photosynthetic apparatus and elucidated mechanisms of its function and antibiotic resistance. These works form the foundation that guides rational drug design against Complex III of pathogenic organisms.
Recently, Dr. Xia has focused his attention to the structural mechanism of multidrug resistance mediated by membrane transporters. Structural revelation of these transporters promise a detailed understanding of how diverse drugs are pumped and how resistance might be reversed.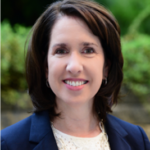 Linda Fischetti, RN
Linda Fischetti is the Director of the Division, the Health Technical Center, which applies its talents across the Healthcare ecosystem to solve some of the nation's largest problems in Health Policy, Technology, Reimbursement and other relevant and pressing challenges. Ms. Fischetti has previously worked in payer, provider, government and private sector environments where she served in as a clinical equivalent of the Senior Executive Service, working across many Federal Executive Branch Departments during the formative years of the government's activities in Health Information Technology providing guidance on the board of directors for Health Level 7 and on the US. Federal Advisory Committee, The Health Information Technology Standards Committee. Ms. Fischetti is currently an Adjunct Associate Professor at Georgetown University in the Executive Master's Program in Health Systems Administration.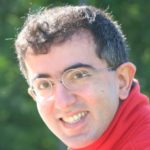 Mehmet Kayaalp, MD, PhD
Mehmet Kayaalp's work focuses on computational linguistics, machine learning and probabilistic graphical models on the domain of medical informatics. He has published a number of articles on each of these subjects. He leads NLM efforts on de-identifying narrative clinical reports.
Dr. Kayaalp started working on biomedical informatics projects in the mid-1980s during his medical education at the University of Istanbul, from which he received his MD. He pursued his interest in biomedical informatics as a research scholar at Southern Methodist University in Dallas, Texas. He later matriculated at SMU, where he earned an MS in Computer Science, and successfully completed his PhD coursework and doctoral exams. Toward his dissertation work, he worked on an Office of Naval Research-funded computational linguistics project, developing various probabilistic linguistic models based on Markov random field theory. Upon the departure of his advisor from SMU, Dr. Kayaalp moved to the University of Pittsburgh, where he worked with Drs. Gregory F. Cooper and Bruce G. Buchanan on Bayesian networks and machine learning in various biomedical informatics projects. He received his Ph.D. degree in Intelligent Systems from University of Pittsburgh with a specialization in Biomedical Informatics.
Dr. Kayaalp has worked on various software engineering projects during his career but his main interest has remained artificial intelligence. In the 1990s, he developed the concept of multifaceted ontological networks, by recognizing the fact that everyone cannot agree on a single scientific or philosophic view of the world, but multiple views and interpretations of the same world have to coexist and compete for the progress of science and culture. The method of multifaceted ontological networks is a means to cope with the exponential growth of scientific information. It proposes a systematic organization of scientific information from various disciplines through a non-ambiguous formalism of logic without excluding any particular scientific observation or interpretation of the world.
Professional Activities:
Dr. Kayaalp was appointed as the physician and the chief medical officer to a transportation regiment, where he managed the operation of an Army clinic supervising other medical and Army personnel. In the early 1990s, he worked as a research scholar in the Department of Computer Science and Engineering at Southern Methodist University, Dallas, Texas. During his studies in computer science, he worked at SMU in various academic capacities including teaching and research positions. In University of Pittsburgh, he worked at the Center for Biomedical Informatics, (currently known as the Department of Biomedical Informatics), where he participated as a research assistant to the Integrated Advanced Information Management Systems project funded by National Library of Medicine.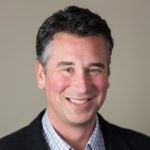 Craig J. Thomas, PhD
Craig Thomas received his B.S. from the University of Indianapolis in 1995 and his Ph.D. from Syracuse University in 2000. He then completed postdoctoral work in the laboratories of Sidney Hecht, where he earned a fellowship through the American Cancer Society. In 2003, Thomas joined NIH as director of the chemical biology core at the National Institute of Diabetes and Digestive and Kidney Diseases. In 2007, he moved to the NIH Chemical Genomics Center, which was supported by the National Human Genome Research Institute. (The center now is supported by NCATS and called the NCATS Chemical Genomics Center.) Currently, he serves as the leader of chemistry technologies experts at NCATS. He is an adjunct member of the National Cancer Institute's Chemical Biology Laboratory and an adjunct associate professor at the Georgetown University School of Medicine and the Temple University School of Medicine. Thomas is an editor of Current Protocols in Chemical Biology and a member of the SciFinder (Chemical Abstracts Service) advisory board. He has published more than 100 peer-reviewed manuscripts, is an inventor on more than 15 patents and has given numerous invited lectures.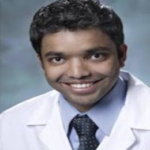 Kapil Parakh, MD, PhD, MPH
Adjunct Assistant Professor of Medicine, New Haven, CT
Kapil Parakh is a practicing cardiologist who currently serves as the Medical Lead for Google Fit. He worked with the World Health Organization and the American Heart Association to incorporate their scientific recommendations into a newly designed Fit app. Kapil has helped launch search products that disseminate high quality health information to one billion people. Before joining Google, Kapil was a White House Fellow and served as principal health advisor to the Secretary of Veterans Affairs. He is also the co-founder of an award winning non-profit on health innovation. He was previously Director of Heart Failure at Johns Hopkins Bayview where he developed novel care delivery models. As a clinician-scientist he has published over a 35 papers, many on psychosocial factors in heart disease. Kapil currently chairs the American College of Cardiology Innovation Advisory Group and is an Adjunct Assistant Professor at Yale. Kapil is board certified in Internal Medicine, Cardiology and Advanced Heart Failure and holds a MD, MPH and PhD.