Frequently Asked Questions (FAQ)
Fall 2023 Applications
Deadline: July 1, 2023
Apply to join the M.S. in Systems Medicine at Georgetown, or connect with us to learn more about the program. We host virtual information sessions for prospective students.
Curriculum
What is the curriculum like?
The Systems Medicine curriculum is carefully designed after consultations with experts around the world. Students gain many skill sets that can be applied across a range of professions, making them highly competitive in the job market.
The courses are carefully developed to provide you with knowledge in various disciplines of informatics and bioinformatics. Courses are a combination of lectures and rely heavily on providing extensive hands-on experience.
Visit the MS Degree Requirements page and Dual Degree Requirements page for more information.
Are there research opportunities for the master's program?
Yes, completion of a capstone project is part of the degree requirements. The director of the program takes a one-on-one approach by placing each student in a project that fits his or her future career goals. You can conduct your capstone at either Georgetown or NIH, FDA, Inova Fairfax hospital or any other industry in this area.
---
Program Fit
Why Georgetown University?
Georgetown University is centrally located in Washington, D.C., on the banks of the Potomac River. As a Georgetown student, you get a quality education and benefit from the reputation and ranking of the university. In addition, Georgetown at this point is the only university in the nation that offers an MS degree in Systems Medicine. Read more about The Georgetown Difference that empowers our students to succeed.
What is Systems Medicine?
We are living in an era of "Big Data." Systems medicine is an emerging biomedical field that relies on systems biology approaches and tools in using the "Big Data" to solve biomedical problems. With the advances in molecular biology and the sequencing of the human genome, biomedicine is being transformed and is becoming an increasingly quantitative science, requiring the understanding and use of complex computational tools.
Is Systems Medicine the same as Personalized and Precision Medicine?
Yes. The terms Systems Medicine, Personalized and Precision medicine are being used interchangeably. Most often, Personalized Medicine is used to mean developing specialized treatments for an individual rather than a group of individuals. According to the Precision Medicine Initiative, precision medicine is "an emerging approach for disease treatment and prevention that takes into account individual variability in genes, environment, and lifestyle for each person." This approach will allow doctors and researchers to predict more accurately which treatment and prevention strategies for a particular disease will work in which groups of people. It is in contrast to a one-size-fits-all approach, in which disease treatment and prevention strategies are developed for the average person, with less consideration for the differences between individuals.
Who is this program the right fit for?
This program fits any individual who wants to pursue a career in biomedical sciences, be it a job or pursuing higher studies. This includes pursuing a Ph.D. going to medical school, becoming a nurse or going to PA school, or finding a job in academics or industry. The curriculum trains you to pursue many different paths.
---
Resources
Is there a Career service that will help and guide us during our job search?
---
Student Experience
Do students have a social life?
Absolutely! We do have student- and faculty-led celebration of various festivities, such as Diwali, Christmas and Chinese New Year, to name a few. Visit our Life as a Systems Medicine Student page for more snapshots of our students in action.
What are the graduates doing?
The first batch of MS in Systems Medicine program graduated in May 2017. All the students are pursuing their dreams! After graduation, one graduate is pursuing her Ph.D., one is in PA school, and another is working at the Memorial Sloan Kettering Institute. Read more about our Alumni.
The Director of the Systems Medicine Programs, Sona Vasudevan, has established collaborations with various institutions.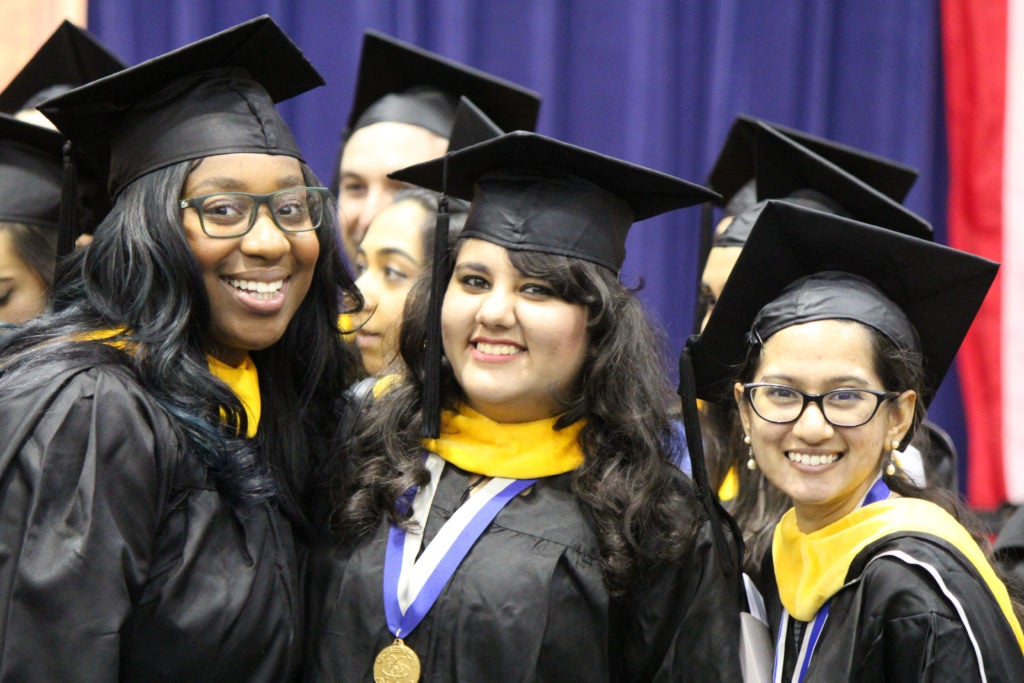 Admissions Deadlines
Fall Semester: July 1st
Please contact Dr. Sona Vasudevan, the program director, at systems.medicine@georgetown.edu if you wish to submit an application after the deadline. Late applications are reviewed on a space-available basis.