Scholarships
Dr. Robert Steven Ledley Endowed Scholarship Fund
The fund provides partial merit-based scholarships for fall incoming students enrolled in either the MD/MS Dual-Degree Program or Masters in Systems Medicine Program. The fund is established by National Biomedical Research Foundation and the Ledley family in memory of Dr. Robert S. Ledley, a visionary scientist, inventor of the first whole-body CT scanner, and a pioneer of computer medicine and medical informatics. Dr. Ledley was a Professor of Physiology, Biophysics, and Radiology at Georgetown University from 1970-2005.
The following are pictures from the plaque ceremony to honor the late Dr. Robert Ledley.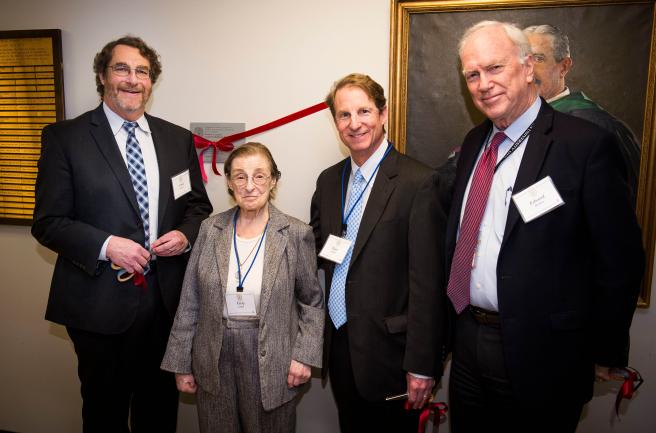 Biomedical Graduate Education Scholarships
Consider applying for Biomedical Graduate Education's merit-based scholarships when you apply to our program. Scholarship applications are reviewed on a rolling basis and awarded subject to funding availability, so we recommend that you apply as soon as possible after submitting your program application.