Master's Degree
Receive hands-on experience in state-of-the-art -omics technology.
Fall 2024 Admissions
Early Application: October 15
Priority Application: May 15
Final Deadline: July 1
We invite you to explore our program and begin your application.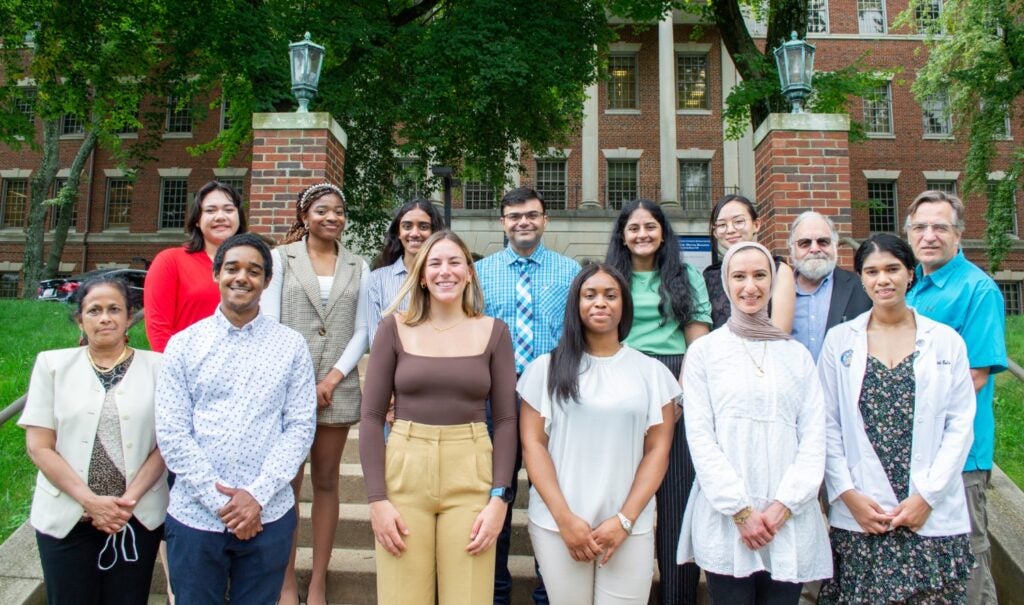 The Master's in Systems Medicine at Georgetown University is the first in the nation to train students in the new era of Big Data and -omics. Students have hands-on experiences in state-of-the-art -omics technology, including Next Generation sequence analysis, microarray sequence analysis and mining clinical resources.
One of the highlights of our program is the capstone project/practicum/internship, which allows students to gain desired hands-on work experience. Georgetown University is located in Washington, D.C., giving students easy access to the world's best institutions and hospitals, including the NIH, HHMI, FDA, Inova Fairfax, and MedStar Health. Students will have internship opportunities in renowned institutions, and each student will be matched with a mentor based on their career goals and interests.
A limited number of merit-based scholarships are available.
What Will I Learn?
In the midst of "Big Data" era of biology, a new type of physician and a biomedical scientist with a grasp of modern computational sciences, "-omic" technologies are needed.
Our Systems Medicine curriculum is shaped by consultations with experts around the world. Students gain a range skill sets that make them highly competitive on the job market, encompassing Big Data, biochemistry, biomedical informatics, clinical bioinformatics, clinical gross anatomy, drug design, genomics, machine learning, and microbiomics.
Our Program Benefits
Small class sizes
One-on-one advice and mentorship from the program director at any time
Graduate with a wide variety of cutting-edge skill sets
Access to world-renowned faculty and speakers
Practical experience with great employers leading to strong career placement
One-on-one advising for medical school
Develop entrepreneurial know-how
Career Advancement
Our students benefit from the services of the Biomedical Graduate Education career office, including one-on-one advising, skills workshops, leadership programs and more to help them take the next step in their professions.